Kevock Garden
A hill-side garden with treasures from around the world. Arrange a visit to Kevock Garden.

Kevock Garden Plants - buy plants
Award-winning specialist nursery with unusual alpine, bog, woodland and herbaceous plants, shrubs and bulbs.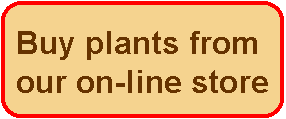 Mail-order plants are bought via our on-line store, with lots of information and pictures.
If you prefer, our traditional style of catalogue is available on-line, also with pictures and information.
There is also a bulb catalogue in season (April to July).
Plants are available at our plant stalls at shows, lectures and Scotland's Gardens openings.

Kevock Garden Design
Transform your garden with skilful design and inspired planting plans.

Stella and David Rankin Contact information
Search the Kevock Garden web site
Search the whole web site for any word(s) that are of interest to you.
Loading
Go straight to our on-line store
Go straight to our catalogue for 2013-2014
Gold medallists and Best Alpine Nursery at Gardening Scotland 2004, 2005, 2006, 2007, 2008, 2009, 2010, 2011 and 2012 Best Floral Display 2006, 2007, 2008, 2009 and Most Innovative Floral Display 2010. Silver-gilt medallists at Chelsea 2011.