Our garden slopes down towards the North Esk River, just south of Edinburgh, and faces south-west. The top of the slope is well-drained sand, but the underlying clay emerges at the bottom of the garden, so that is permanently wet. We are therefore able to grow a huge range of plants in a small area.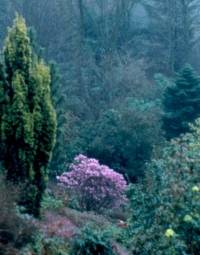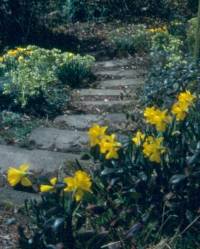 We know that spring will come when we see the luminous glow of
Rhododendron
'Praecox' brightening a dreary winter day.
The garden is full of bulbs, and every year we increase the range of varieties.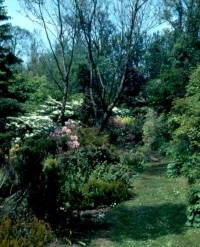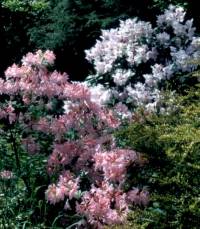 Many different plants enjoy the cool woodland area at the bottom of the garden.
Summer brings a blaze of colour from the azaleas.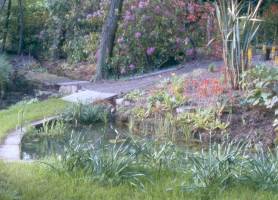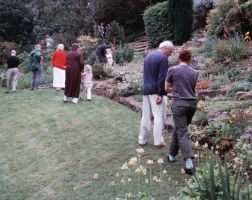 Water seeps out over the clay at various points, naturally filling the pond and allowing bright marginal planting.
The extensive rock garden is always of interest to groups who visit the garden. Every day of the year something will be in flowers.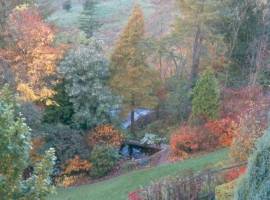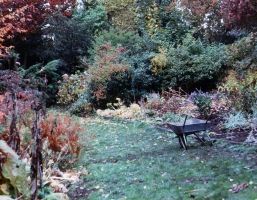 Autumn brings glorious colours. Sometimes it seems as if the garden is on fire.
We have learned from working in the garden. We don't have horticultural qualifications - but we do have dirty fingernails.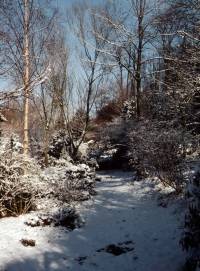 It is beautiful in every season.