home page
Chelsea 2013
Winning a gold medal at Chelsea is the highest ambition for showing, and of course we are delighted to have reached that standard.
Here is a short report and a few pictures; a fuller one will be prepared as soon as we have time.
We had asked for a hexagonal island site; we were given a rectangular corner! Here are views from the longer edge (the "front") and the shorter edge (the "side").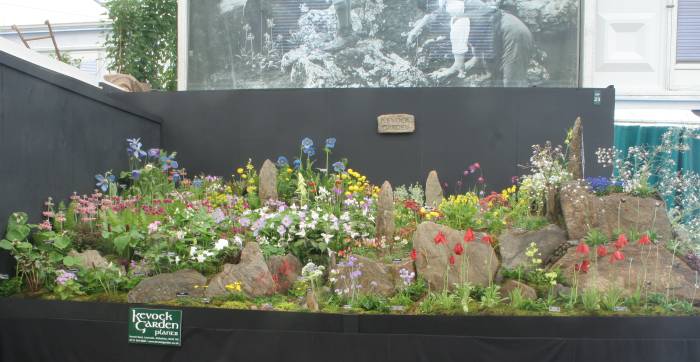 Viewing from the front you see two groups of blue
Meconopsis
, surrounded by masses of
Primula
, and towards the front left are lots of
Trillium
, flowering several weeks later than usual. In front of the right-hand group of
Meconopsis
is the creamy flowering spike of
Rheum alexandre
, which became a talking point later in the week, as it grew 10 cm every day!
The photograph behind the stand, taken during preparation for the 1913 show, happens to depict some of the primulas that we included in our display. A happy coincidence.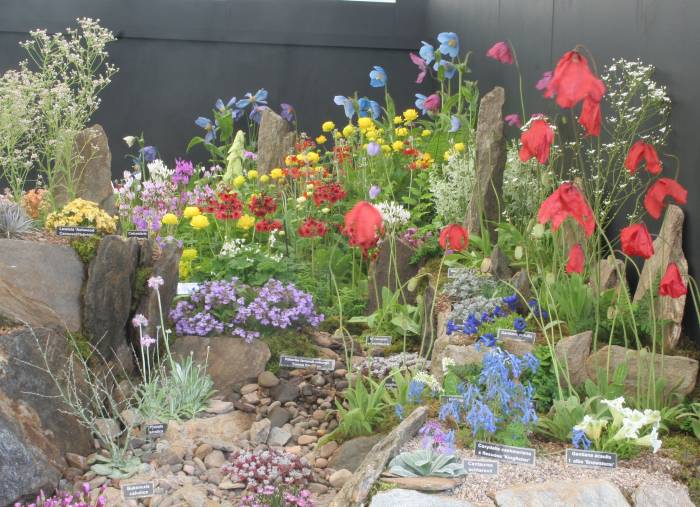 Looking from the back of the side towards the back corner, the foreground is dominated by red Meconopsis punicea. We have never had so many in flower at once.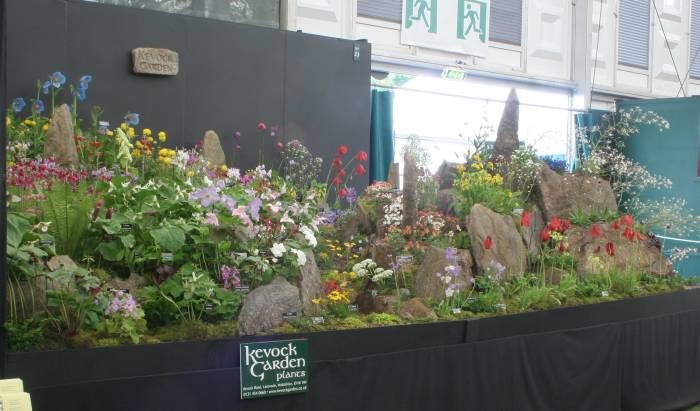 Those two views show the rocky outcrop at the outside corner, crowned with swathes of Saxifraga (mainly 'Nicholas'), but you need an angled shot to reveal the hidden valley, passing diagonally behind the outcrop. Those who took the time to view the display from different directions discovered all sorts of treasures.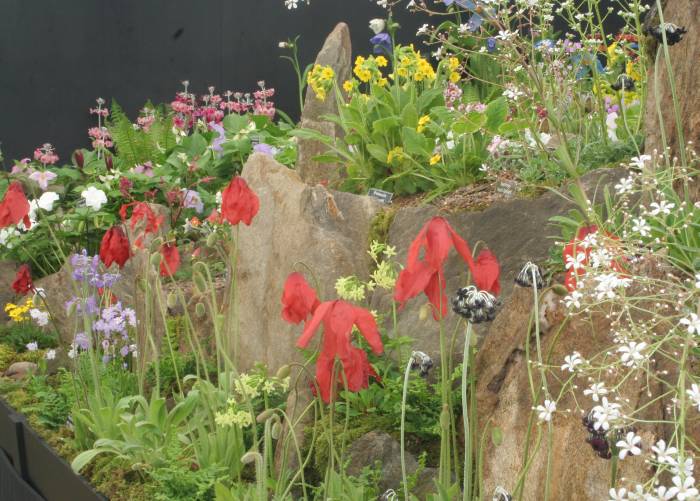 Meconopsis punicea was also at the front of the display, with black Primula melanantha, greenish yellow Primula handeliana, and yellow Primula forrestii.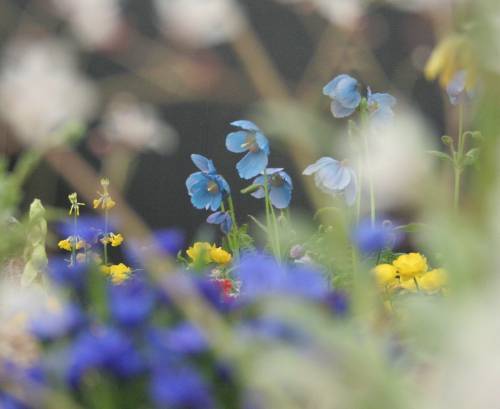 Meconopsis 'Lingholm' viewed through the Saxifraga.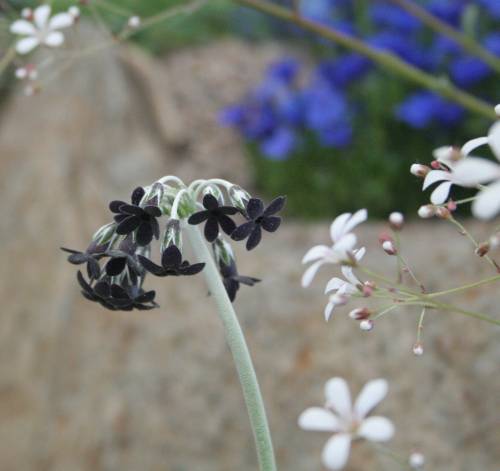 Primula melanantha and Saxifraga 'Nicholas'.
We also provided some plants for two show gardens and for two other floral displays in the Great Pavilion. All four of them also won gold medals - so does that mean that we won five golds at Chelsea this year?
See our displays at Harrogate Spring Flower Show and Gardening Scotland in 2013.