home page
Development of the nursery site
The present nursery was developed on a bare site, starting in 2002. Some pictures showing our history are shown below.
Some further developments are planned, so here you can read about the future.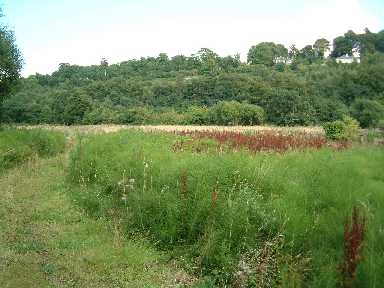 August 24th 2002
It doesn't look much like a nursery...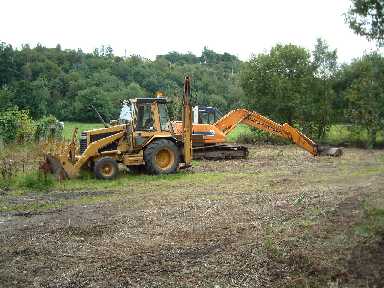 August 31st 2002
...So we called in the heavy squad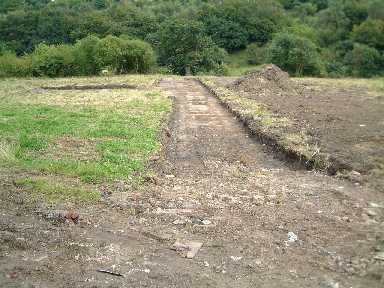 September 1st 2002
The tangle of weeds is cleared and the new road is excavated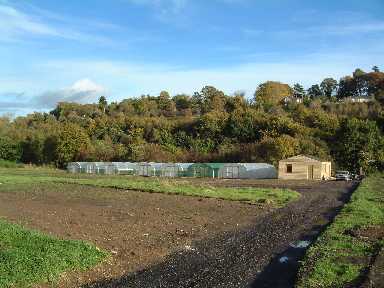 October 27th 2002
The potting shed and tunnels are all in place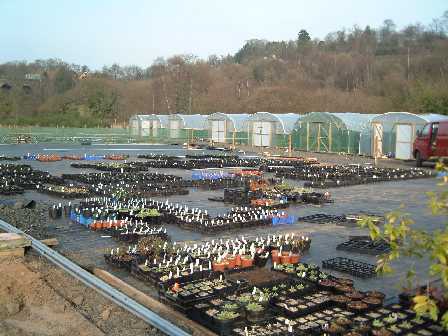 March 16th 2003
Everything has been moved from the old nursery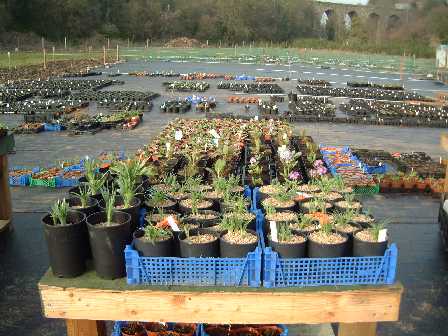 March 16th 2003
A wholesale order being prepared for dispatch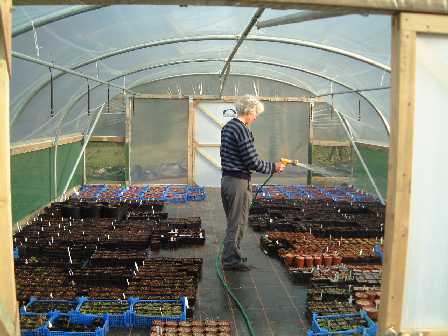 March 16th 2003
Still watering manually, but the automatic system is nearly ready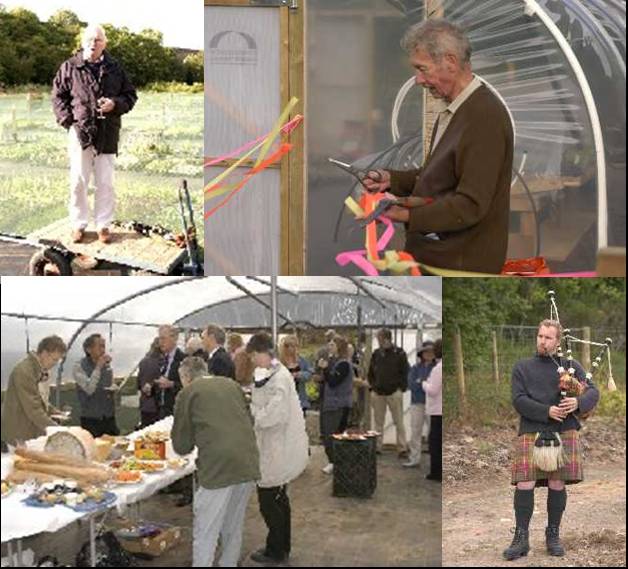 June 2003
The official opening in June 2003. Gordon Craig declares the nursery open; Nicky Ross cuts the tape (with scissors, having failed with shears); Euan Millar parades with his pipes; a new use for a poly tunnel.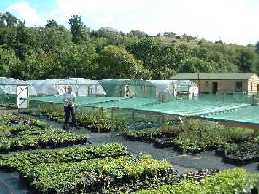 August 2003
Jane, the new propagator, gets things organised.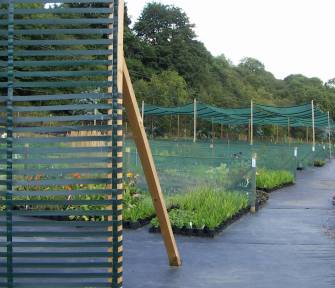 August 2005
In the winter of 2004-2005 a new area was developed.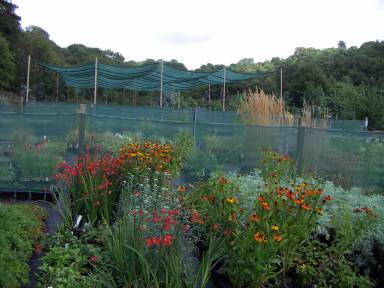 August 2005
By the summer of 2005 it is nearly full.
Google translation of this page:
Dutch
French
German
Swedish